Demonstrations
#ITSLisbon2023
Ornare aenean euismod elementum nisi quis eleifend quam adipiscing vitae proin sagittis nisl rhoncus mattis rhoncus urna neque viverra justo nec ultrices dui sapien eget mi proin sed libero enim sed faucibus turpis.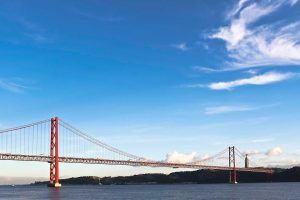 Demonstrations
#ITSLisbon2023
Discover and test the latest innovations and trends in Smart Mobility!
The ITS European Congress offers interactive demonstrations & visits to showcase the technological innovations in the field of ITS to Congress attendees and the ITS Community.
In addition to the conference program and technical visits, visitors get the chance to experience and engage with demonstrations featuring modern advancements in urban and clean mobility, autonomous and self-driving vehicles as well as the latest innovations in transport and logistics.
Demonstrations will take place in a unique setting, with the Tagus river and the 25 de Abril Bridge as a background. Participants can benefit from a vast outdoor area that provides the right setting for the best experiences with the most innovative and up-to-date ITS solutions.
The Call for Demonstrations is now open!
Take part in the programme and demonstrate your real-life operations on-site or off-site. 
Those interested in applying to demonstrate should complete and submit an application form as soon as possible to support evaluation and delivery of a successful demonstration. The deadline for submissions is 20 January 2023. Further details regarding the Demonstrations are available in the below brochure.
Call for Demonstrations brochure
Engage with the latest innovations in ITS!
Your demonstration should deal with one of the event topics:
Cooperative, Connected and Automated Mobility
New Mobility Services
Freight & Logistics
Digitalisation and the Data Value Chain
Future Traffic Management
Submissions for demonstrations should answer the following:
Why your innovation can add to the future of mobility?
How will you demonstrate your innovation?
How is your innovation distinguishable from existing technologies?
How mature is your innovation?
Contact for potential demonstration partners: ITSEuropeanCongress@mailcongress.ertico.com