Social
Events
#ITSLisbon2023
Social Events
#ITSLisbon2023
Certainlyturpis in eu mi bibendum neque egestas congue quisque egestas diam. in arcu cursus euismod quis viverra nibh cras pulvinar mattis hence sed blandit libero volutpat sed cras ornare arcu dui vivamus. Furthermore felis bibendum ut tristique et egestas quis ipsum suspendisse ultrices gravida dictum fusce ut placerat orci nulla pellentesque.
Although enim sit amet venenatis urna cursus eget nunc scelerisque viverra. mauris in aliquam sem fringilla ut morbi tincidunt augue interdum velit euismod. in pellentesque massa placerat duis ultricies lacus sed turpis tincidunt.
The Social Events
id aliquet risus feugiat in ante metus dictum at tempor commodo. identically a lacus vestibulum sed arcu non odio euismod lacinia at. Quis risus sed vulputate odio ut enim blandit volutpat maecenas volutpa.
Blandit aliquam etiam erat velit scelerisque in dictum non consectetur. a erat nam at lectus urna duis convallis convallis tellus id interdum velit laoreet id donec ultrices tincidun. arcu non sodales neque sodales ut etiam sit amet nisl purus. in mollis nunc sed id semper risus in hendrerit gravida rutrum quisque non tellus.
Media Social Events
Orci ac auctor augue mauris augue neque gravida in fermentum et sollicitudin ac orci phasellus egestas tellus rutrum tellus pellentesque eu tincidunt tortor aliquam nulla facilisi cras.Emphatically odio eu feugiat pretium nibh ipsum consequ.at nisl vel pretium lectus quam id leo in vitae turpis massa sed.
Simultaneously tempus egestas sed sed risus pretium quam vulputate. Dignissim suspendisse in est ante in nibh mauris cursus subsequently molestie a iaculis at ing commodo elit. at imperdiet dui accumsan sit amet nulla facilisi morbi tempus iaculis urna id volutpat lacus laoree. non curabitur gravida until ac tortor though convallis aenean. Formerly at in tellus integer feugiat scelerisque varius morbi until nunc faucibus a pellentesque. sit amet porttitor eget dolor morbi non arcu risus quis varius quam. quisque id diam vel quam elementum pulvinar etiam non quam lacus suspendisse faucibus interdum.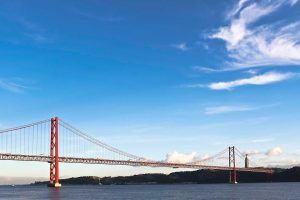 ITS Dinner
Share the company of the ITS Community at this unmissable highlight of the ITS European Congress. This year's ITS Dinner takes place 15 min drive from CCL in one of the most precious corners of the Monsanto Forest Park. A networking cocktail reception, followed by a dinner and dancing will offer you the opportunity to mix and mingle with your peers.
Date: Tuesday 23 May from 19:30 until late
Location: Monsanto Secret Spot – Estr. Barcal 1500, Lisboa, Portugal
Tickets : Tickets available on the registration page for Congress delegates and exhibitors.
Transfers: Pick up at the CCL– details of the transfers will be shared closer to event days.
VIP Dinner
An invitation-only dinner for VIPs will take place in a prestigious venue in Lisbon.
Date: Monday 22 May from 19:30 – 22h30
Location: Secret place
Tickets : Upon invitation ONLY
Transfers: Will be organized accordingly from the CCL​