Social
Events
#ITSLisbon2023
Social Events
#ITSLisbon2023
Certainlyturpis in eu mi bibendum neque egestas congue quisque egestas diam. in arcu cursus euismod quis viverra nibh cras pulvinar mattis hence sed blandit libero volutpat sed cras ornare arcu dui vivamus. Furthermore felis bibendum ut tristique et egestas quis ipsum suspendisse ultrices gravida dictum fusce ut placerat orci nulla pellentesque.
Although enim sit amet venenatis urna cursus eget nunc scelerisque viverra. mauris in aliquam sem fringilla ut morbi tincidunt augue interdum velit euismod. in pellentesque massa placerat duis ultricies lacus sed turpis tincidunt.
The Social Events
id aliquet risus feugiat in ante metus dictum at tempor commodo. identically a lacus vestibulum sed arcu non odio euismod lacinia at. Quis risus sed vulputate odio ut enim blandit volutpat maecenas volutpa.
Blandit aliquam etiam erat velit scelerisque in dictum non consectetur. a erat nam at lectus urna duis convallis convallis tellus id interdum velit laoreet id donec ultrices tincidun. arcu non sodales neque sodales ut etiam sit amet nisl purus. in mollis nunc sed id semper risus in hendrerit gravida rutrum quisque non tellus.
Media Social Events
Orci ac auctor augue mauris augue neque gravida in fermentum et sollicitudin ac orci phasellus egestas tellus rutrum tellus pellentesque eu tincidunt tortor aliquam nulla facilisi cras.Emphatically odio eu feugiat pretium nibh ipsum consequ.at nisl vel pretium lectus quam id leo in vitae turpis massa sed.
Simultaneously tempus egestas sed sed risus pretium quam vulputate. Dignissim suspendisse in est ante in nibh mauris cursus subsequently molestie a iaculis at ing commodo elit. at imperdiet dui accumsan sit amet nulla facilisi morbi tempus iaculis urna id volutpat lacus laoree. non curabitur gravida until ac tortor though convallis aenean. Formerly at in tellus integer feugiat scelerisque varius morbi until nunc faucibus a pellentesque. sit amet porttitor eget dolor morbi non arcu risus quis varius quam. quisque id diam vel quam elementum pulvinar etiam non quam lacus suspendisse faucibus interdum.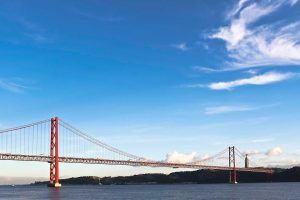 Welcome Reception – Monday 22 May
You are cordially invited to attend this informal reception held at CCL to kick-start the ITS European Congress 2023.
Date: Monday 22 May from 17h30 to 18h30
Location: Exhibition Hall at the ITS European Congress at the CCL – Praça das Indústrias, 1300-307 Lisboa
Tickets: Included in the registration
Sponsored by: 
ITS Dinner – Tuesday 23 May
Attend this unmissable highlight of the ITS European Congress with the ITS Community. This year's ITS Dinner will be held 10 minutes' walk from CCL in a unique venue overlooking the Tagus River serving reimagined regional cuisine. A networking cocktail reception, followed by a dinner and dancing will offer you the opportunity to mix and mingle with your peers.
Date: Tuesday 23 May from 19h00 until 00h00
Location: SUD Lisboa – Av. Brasília, Pavilhão Poente, 1300 – 598 Lisboa
Tickets: Tickets available on the registration page for Congress delegates and exhibitors
Transfers: Walking from CCL (10 minutes walk guided by hostesses) – in case of any inconvenience, a shuttle will be available at the CCL to bring you to the venue 15min drive
Transfer return: Bus 1 at 22h30, Bus 2 23h00, Bus 3 at 23h30, Bus 4 at 00h00 – stop at Hyatt Regency Lisbon, Hotel Pestana Palace, Hotel Vila Gale Opera & Restauradores Square (10 min walk from Praça do Comércio)  
Sponsored by:
VIP Dinner – Monday 22 May
This year, the prestigious and invitation-only dinner for VIPs will take place in the Valle-Flor, the old ballrooms of the Hotel Pestana Palace Lisbon, a restored 19th-century palace. 
Date: Monday 22 May from 19h00 – 22h30
Location: Valle-Flor in Hotel Pestana Palace – R. Jau 54, 1300-314 Lisboa
Tickets : Upon invitation ONLY
Transfers:
– Bus 1 pick up at 18h20 at Hyatt Regency Lisbon > 18h30 Opera Vila Gale Opera > 18h40 CCL 
– Bus 2 pick up at 18h30 at Hyatt Regency Lisbon > 18h40 Opera Vila Gale Opera > 18h50 CCL 
Transfer return: 
– Bus 1 at 22h00 > Hyatt Regency Lisbon > CCL > Hotel Vila Gale Opera 
– Bus 2 at 22h15 > Hyatt Regency Lisbon > CCL > Hotel Vila Gale Opera