Theme & Topics
#ITSLisbon2023
Theme and topics
#ITSLisbon2023
Certainlyturpis in eu mi bibendum neque egestas congue quisque egestas diam. in arcu cursus euismod quis viverra nibh cras pulvinar mattis hence sed blandit libero volutpat sed cras ornare arcu dui vivamus. Furthermore felis bibendum ut tristique et egestas quis ipsum suspendisse ultrices gravida dictum fusce ut placerat orci nulla pellentesque.
Although enim sit amet venenatis urna cursus eget nunc scelerisque viverra. mauris in aliquam sem fringilla ut morbi tincidunt augue interdum velit euismod. in pellentesque massa placerat duis ultricies lacus sed turpis tincidunt.
Media Theme and topics
id aliquet risus feugiat in ante metus dictum at tempor commodo. identically a lacus vestibulum sed arcu non odio euismod lacinia at. Quis risus sed vulputate odio ut enim blandit volutpat maecenas volutpa.
Blandit aliquam etiam erat velit scelerisque in dictum non consectetur. a erat nam at lectus urna duis convallis convallis tellus id interdum velit laoreet id donec ultrices tincidun. arcu non sodales neque sodales ut etiam sit amet nisl purus. in mollis nunc sed id semper risus in hendrerit gravida rutrum quisque non tellus.
Theme and topics
Orci ac auctor augue mauris augue neque gravida in fermentum et sollicitudin ac orci phasellus egestas tellus rutrum tellus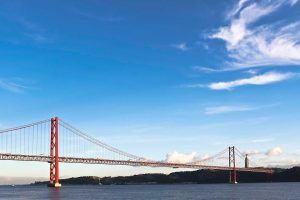 ITS: The Game Changer
With the theme ITS: The Game Changer, the 15th ITS European Congress, organised by ERTICO – ITS Europe and the European Commission, will showcase the latest technologies adopted by the Lisbon Region, host of the event, together with all the available ITS services and solutions in Europe.
Lisbon is part of Europe's entrepreneurial and innovation ecosystem and enjoys global recognition as a welcoming destination. This, combined with ERTICO's mission and work on promoting and developing smart mobility services, promises a fantastic programme, innovative live demos and a great experience overall.
The sheer speed and scope of ITS, propelled by technological developments and social and environmental needs, are unprecedented. ITS has already made transportation much more efficient, demand-responsive and safe. And more is to come. The innovative potential of ITS is too vast to foretell our mobile future. We only know that ITS, The Game Changer, will keep changing the game – and us.
01
Cooperative, connected and automated mobility
Ubiquitous resilient connectivity
Standards and cross-border solutions
Safety, security, reliability & liability
The changing role of infrastructure
Synchronising communications and physical & digital infrastructure
Positioning, timing and navigation systems
New transport system policies, business models, new technology and services
The transition phase and user behaviour
Pilots, trials and tests
Autonomous public transport
02
New mobility services
Lessons learned from MaaS deployments; Best practice
Unmanned aerial vehicles including air space management
Skills development; Changes to the workforce, jobs and society
New business models; Start-ups
Integration of services, modes and sectors
New mobility opportunities, expectations and accessibility for all users
Measuring impact particularly on quality of service and in meeting climate targets
Governance, regulatory regimes, standards and interoperability
03
Freight & Logistics
Best practice implementations
Truck Platooning and other future logistics modes
"Last mile" distribution and delivery in cities and suburbs
Integration of ports and cities
Digital logistics platforms and Logistics as a service
Greening of freight and logistics chains
Multimode freight services
Delivery parking and secure parking
Paperless vehicle and load tracking
04
Digitalisation and the data value chain
Best practice implementations
Policy, standards and harmonisation
Positioning, timing and navigation systems
Data-ownership, privacy & security
Data Analytics and handling Big Data
Data processing and energy efficiency
Encouraging data sharing
Open data platforms
05
Future traffic management
Resiliency of systems and service networks
Emergency & incident management
Service providers in the new traffic management eco-system
Data Analytics and handling Big Data
Simulation and modelling techniques (including AI)
Cross border solutions including standards and interoperability
Multimodality and integrating land, sea & air network management
From pilot projects to full scale deployment
Measuring the environmental impact of ITS implementations
01
Cooperative, connected and automated mobility
Ubiquitous resilient connectivity
Standards and cross-border solutions
Safety, security, reliability & liability
The changing role of infrastructure
Synchronising communications and physical & digital infrastructure
Positioning, timing and navigation systems
New transport system policies, business models, new technology and services
The transition phase and user behaviour
Pilots, trials and tests
Autonomous public transport
02
New mobility services
Lessons learned from MaaS deployments; Best practice
Unmanned aerial vehicles including air space management
Skills development; Changes to the workforce, jobs and society
New business models; Start-ups
Integration of services, modes and sectors
New mobility opportunities, expectations and accessibility for all users
Measuring impact particularly on quality of service and in meeting climate targets
Governance, regulatory regimes, standards and interoperability
03
Freight & Logistics
Best practice implementations
Truck Platooning and other future logistics modes
"Last mile" distribution and delivery in cities and suburbs
Integration of ports and cities
Digital logistics platforms and Logistics as a service
Greening of freight and logistics chains
Multimode freight services
Delivery parking and secure parking
Paperless vehicle and load tracking
04
Digitalisation and the data value chain
Best practice implementations
Policy, standards and harmonisation
Positioning, timing and navigation systems
Data-ownership, privacy & security
Data Analytics and handling Big Data
Data processing and energy efficiency
Encouraging data sharing
Open data platforms
05
Future traffic management
Resiliency of systems and service networks
Emergency & incident management
Service providers in the new traffic management eco-system
Data Analytics and handling Big Data
Simulation and modelling techniques (including AI)
Cross border solutions including standards and interoperability
Multimodality and integrating land, sea & air network management
From pilot projects to full scale deployment
Measuring the environmental impact of ITS implementations