Practical
information
#ITSLisbon2023
Practical Information
#ITSLisbon2023
Certainlyturpis in eu mi bibendum neque egestas congue quisque egestas diam. in arcu cursus euismod quis viverra nibh cras pulvinar mattis hence sed blandit libero volutpat sed cras ornare arcu dui vivamus. Furthermore felis bibendum ut tristique et egestas quis ipsum suspendisse ultrices gravida dictum fusce ut placerat orci nulla pellentesque.
Although enim sit amet venenatis urna cursus eget nunc scelerisque viverra. mauris in aliquam sem fringilla ut morbi tincidunt augue interdum velit euismod. in pellentesque massa placerat duis ultricies lacus sed turpis tincidunt.
Practical Information
id aliquet risus feugiat in ante metus dictum at tempor commodo. identically a lacus vestibulum sed arcu non odio euismod lacinia at. Quis risus sed vulputate odio ut enim blandit volutpat maecenas volutpa.
Blandit aliquam etiam erat velit scelerisque in dictum non consectetur. a erat nam at lectus urna duis convallis convallis tellus id interdum velit laoreet id donec ultrices tincidun. arcu non sodales neque sodales ut etiam sit amet nisl purus. in mollis nunc sed id semper risus in hendrerit gravida rutrum quisque non tellus.
Practical Information
Orci ac auctor augue mauris augue neque gravida in fermentum et sollicitudin ac orci phasellus egestas tellus rutrum tellus pellentesque eu tincidunt tortor aliquam nulla facilisi cras.Emphatically odio eu feugiat pretium nibh ipsum consequ.at nisl vel pretium lectus quam id leo in vitae turpis massa sed.
Simultaneously tempus egestas sed sed risus pretium quam vulputate. Dignissim suspendisse in est ante in nibh mauris cursus subsequently molestie a iaculis at ing commodo elit. at imperdiet dui accumsan sit amet nulla facilisi morbi tempus iaculis urna id volutpat lacus laoree. non curabitur gravida until ac tortor though convallis aenean. Formerly at in tellus integer feugiat scelerisque varius morbi until nunc faucibus a pellentesque. sit amet porttitor eget dolor morbi non arcu risus quis varius quam. quisque id diam vel quam elementum pulvinar etiam non quam lacus suspendisse faucibus interdum.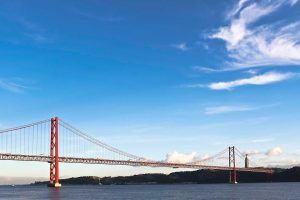 Practical
Information
#ITSToulouse2023
Exhibition Opening Hours
#ITSLisbon2023
Monday 22 May          12:00 – 19:00
Tuesday 23 May         08:30 – 18:30
Wednesday 24 May   08:30 – 18:30
Exhibition Opening Hours
#ITSLisbon2023
Monday 09:30 – 19:00
Tuesday 09:00 – 18:00
Wednesday 09:00 – 17:00
Registration Info Desks
Opening Hours
#ITSLisbon2023
Sunday 21 May                15:00 – 18:00
Monday 22 May              08:30 – 19:00
Tuesday 23 May              07:30 – 18:00
Wednesday 24 May        07:30 – 17:00
Exhibition Opening Hours
#ITSLisbon2023
Monday 09:30 – 19:00
Tuesday 09:00 – 18:00
Wednesday 09:00 – 17:00
Venue
#ITSLisbon2023
The Lisbon Congress Centre is located close to the river Tagus and the historical and cultural heritage of Belem, just a few minutes from the city centre, in a prime area with a vast transport supply. 
Address: Praça das Indústrias, 1300-307 Lisboa – Portugal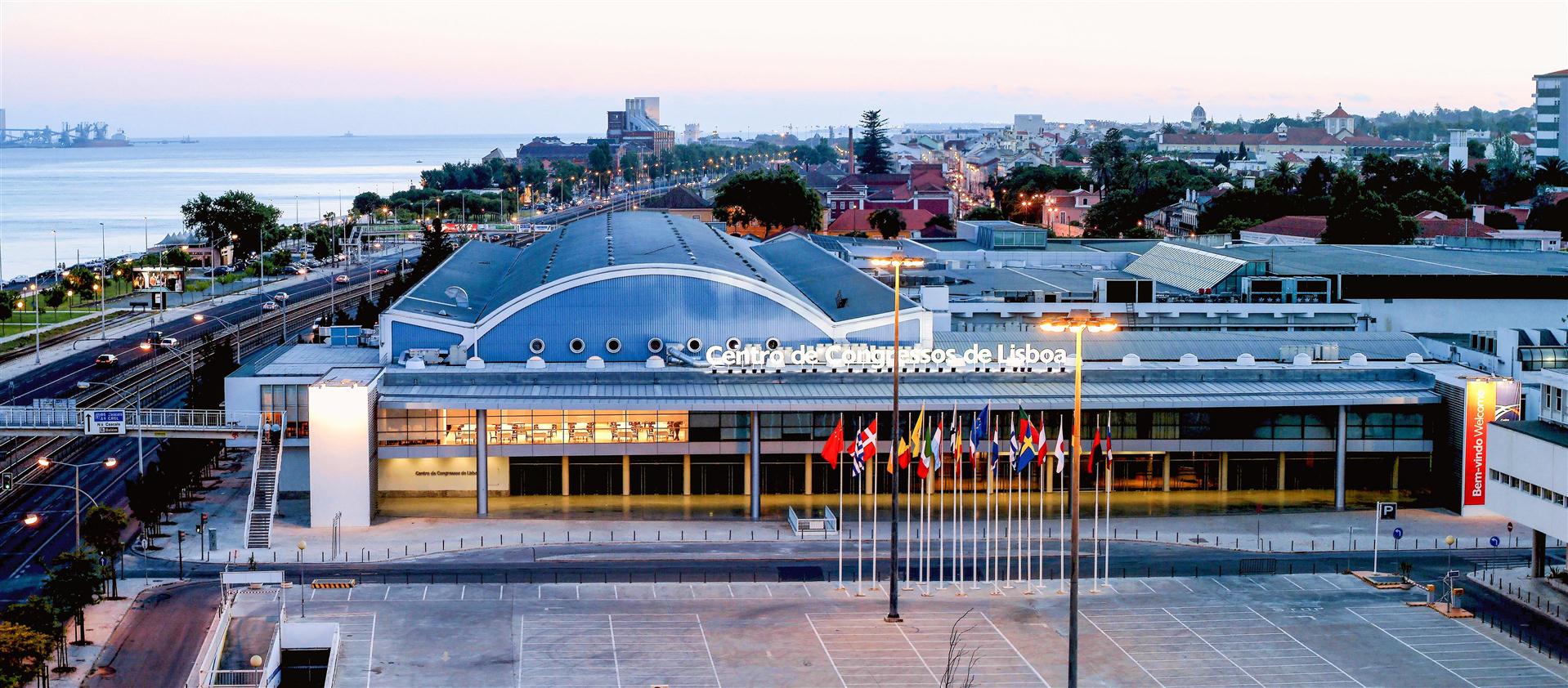 Getting
there
#ITSLisbon2023
Lisbon is just a short flight away. It stands 1 to 3 hours away from most European cities and 5 to 8 hours from North America. The city welcomes daily nonstop connections from all the European capitals and leading cities.
The Lisbon airport is served by 47 airlines reaching 121 destinations across US, South America, Africa and Asia. It is a strategic European hub to Brazil and one of the most relevant European gateways to Africa.
The airport is the central hub of TAP Portugal, the Portuguese airline company, which serves 81 destinations in 34 countries. TAP Portugal will offer a special discount for participants of the ITS European Congress.
Once you land
The Lisbon airport is centrally located, a mere 15 min transfer from the city center and has a wide variety of available getting around options.
Subway

Aeroporto Metro station lies at the Southern edge of Terminal 1 arrivals area. It takes approximately 10 minutes to reach Parque das Nações / Gare do Oriente station and 20 minutes to reach downtown Lisbon (Cais do Sodré Station, where the connection to the venue can be made).

The subway network currently covers most of the city and allows for an easy circulation in Lisbon.
Busses and Shuttles
City buses stop at the airport arrivals section and connect to the main central areas in Lisbon (Parque das Nações, Marquês de Pombal, Cais do Sodré, Belém, Amoreiras, Saldanha). An airport shuttle is also available, connecting the airport to the main destinations downtown.
Shuttles are available to transport travellers around the airport, and to locations not served by Aerobus. Lisbon city taxis are readily available 24 hours a day outside the arrival and departure areas of the airport. A trip to Lisbon city centre by taxi takes approximately 15 minutes.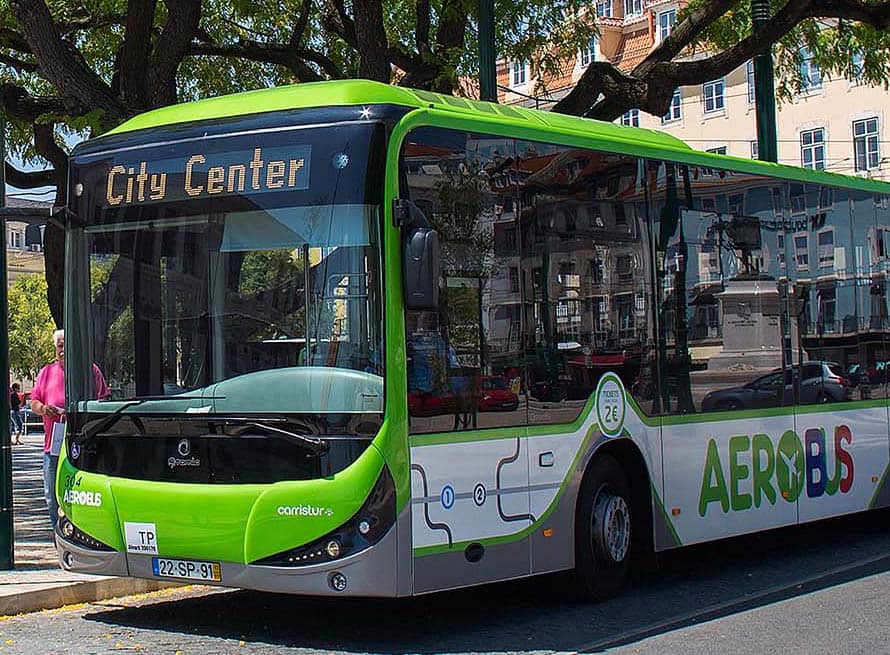 Car Sharing and Bicycles
Lisbon also has car sharing companies that operate in the city. There are a few that offer their services at Lisbon Airport.Two bicycle paths connect the airport to the city's 70 km cycle infrastructure network.